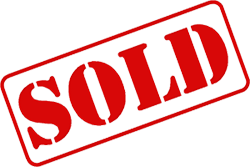 Since Linda's back injury, she is no longer able to help me pack up our new camper trailer. Unfortunately, packing up is a 2 person job, so I cannot do it my myself.
So we've decided to change to a different type, that I can pack up on my own. This means that we are selling our 2012 Mario Trailers On Road Soft Floor Camper trailer.
I've just registered it, so it's registered until September 2015. Registration is cheap too, since it based on the unladen weight.
What is it?
In summary, it is a 2012 (semi) Off road camper trailer. It has heavier duty suspension that a road going only tailer, but not as chunky as a full off road model. Specifically, it has a normal ball and socket hitch, not an off road style Tregg hitch.
The trailer comes with a large toolbox with gas struts to hold the lid up. A water tank with manual pump ( 70l I think ), stainless steel swing out kitchen at the rear, and a Jerry can and 4kg gas bottle holder on the side. Also included is a bike rack receiver. High sides (520mm) allow a large amount of storage under the bed. The trailer has a reasonably beefy suspension, so no problems with loading her up with heaps of gear. She also has wide tyres so should be able to handle the beach or other sandy areas with ease.
The bed area can be lifted up on gas struts for easy access to the storage area. you get the full trailer area under the tent to store your gear, less a little for the kitchen. This area is also accessible from inside via a hatch under the mattress, also supported by a gas strut (which I've never got around to fitting, but the strut is included with the trailer).
Inside the tent is an as new queen size inner spring mattress (used once only, with a mattress protector).
The tent part consists of a separate sleeping area on top of the trailer, approx 175cm x 230cm, and another room that can be used for more sleeping ( 4-6 people, depending on how friendly you all are, or more with double or triple bunks ). This room is approx 230cm x 360cm. This tent is approx 240cm high at the top, down to 190cm at the lowest. There is an integrated floor, windows and 2 doors.
Also included is a full annex with detachable sides and floor that doubles the tent area (approx 240cm x 520cm). And all ropes, poles and pegs are included.
See the photos below. Unfortunately I don't have pictures any of the tent set up, we've only used it once and didn't know we would have to get rid of it. You can download the brochure here that shows what they look like.
To buy the same set up new would cost about $6000, this one can be yours for only $3500. Leave a comment ( I promise not to publish your details ) if you are interested.