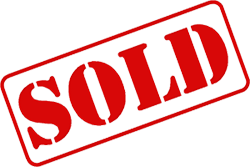 Simpson Esprit 650 6.5kg Washing Machine for sale, good condition
$150, negotiable.
A used Simpson Esprit 650 6.5kg washing machine. In good condition, all hoses included.
Perfect working order.
Deceased estate, picked it up for my niece but now she doesn't want it. So grab yourself a bargain!
Pick up from Enfield, 2136, or we can negotiate delivery.
If you are interested, or to make an offer, post a comment (which I wont approve, so don't worry about your info being publicly available) with your contact details and I'll get back to you.