Fisher & Paykel 397l Fridge Freezer for sale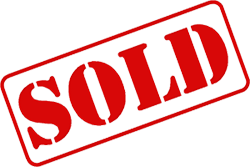 $100 negotiable.
Top part is fridge, bottom is freezer. All interior baskets and shelved included.
Interior in great condition.
Was used as our spare fridge, but we really only used the freezer part, so it was recently retired and replaced with a larger freezer.
Exterior has some marks as shown in the pictures, cosmetic only, working of fridge not affected.
Pick up from Enfield, 2136, or we can negotiate delivery.
If you are interested, or to make an offer, post a comment (which I wont approve, so don't worry about your info being publicly available) with your contact details and I'll get back to you.